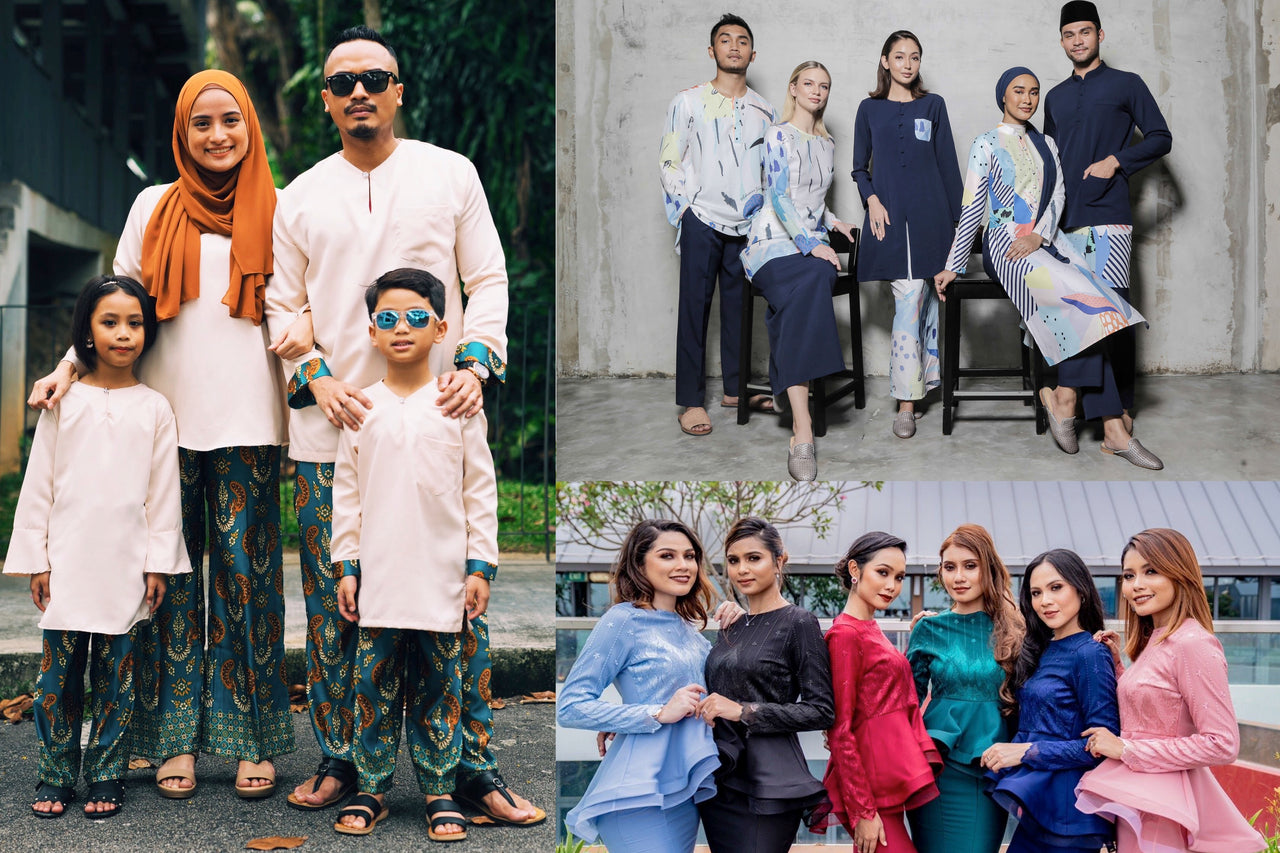 We're halfway through Ramadan, and it has become a new norm to break fast daily at home. As we earnestly wait for 1st June, most of us will probably already plan some small Hari Raya celebrations on our own.
Even if it's just your small family, you still gotta dress up for for the gram. If you're in need of a couple of Hari Raya outfits, we've prepared you some of the best online shops to look out for!
BATIQUE
A label which prides itself in fusing modern fashion demands with traditional art, Batique has been the go to for Sleek and Fresh batik outfits.
Gusti X Desak is their latest collection specially for Hari Raya 2020. Gusti showcases a Plain Satin Top matched with a pair of Satin Batik Pants, which is available for adults and kids. Check out their Desak Collection if you're up for a different look. Slim Fit Batik Shirts for the gentlemen and a Batik Baju Kurung for the ladies. Also available for kids. 
With 24 designs to choose from, you'll have a plethora of choices.
ADRIANNA YARIQA
CLOUD 9 STUDIO
Established in September 2012, Cloud 9 Studio is a Singapore based independent online boutique, which brings you an array of beautiful apparels for the modern contemporary women today. Aiming to dress you fashionably and more importantly modestly, Cloud 9 Studio personally handpick their pieces. Be sure to check out their Eid Collection for 2020.
HAZIQ SAHOOMAN
Offering exclusiveness in traditional Malay outfits, Haziq Sahooman is a brand built on the belief that the quintessential Malay men is smart, refined, guided by a sense of duty to the community and the Baju Melayu is a stylish extension of these noble qualities.
Check out their Hari Raya collection and you"ll be spoilt for choice!
GREY BY ORTENHILL 
Grey by Ortenhill is a team of ordinary people with tenacity who pours their heart and soul in producing beautiful lifestyle merchandise which fits every soul and every sole.
Our latest Hari Raya collection features a collaboration with Adrianna Yariqa that has brought about the birth of a chic mule called Irina and a comfortable sandal called Yuri.
NATALIE LA BELLA
A label which sets out to provide the modern, comfort and affordable wear, Natalie La Bella represents their identity with style, class and original quality design for all occasions and settings.
Check out their latest Eid Collection for 2020!
BY NUR FUDGE
Known for their wide range of colours & materials, most of By Nur Fudge's shawls are suitable for any occasions, especially in tropical Singapore. Versatility is key to their innovation, as they seek to produce stylish and fuss free shawls for daily wear. More importantly, these shawls By Nur Fudge, are comfortable, breathable and requires minimal ironing.
Be sure to mix and match their shawls with your Raya outfits!
ILHAN CREATIONS
Ilhan Creations is a homegrown local brand specialising in Men's modest wear since 2015. This year, they have launched yet another spectacular Eid Collection for the family.

This year's Eid Collection is available in 6 exclusive prints and they certainly utilise cooling fabrics for maximum comfort for your family!